September 13, 2022 4:26 pm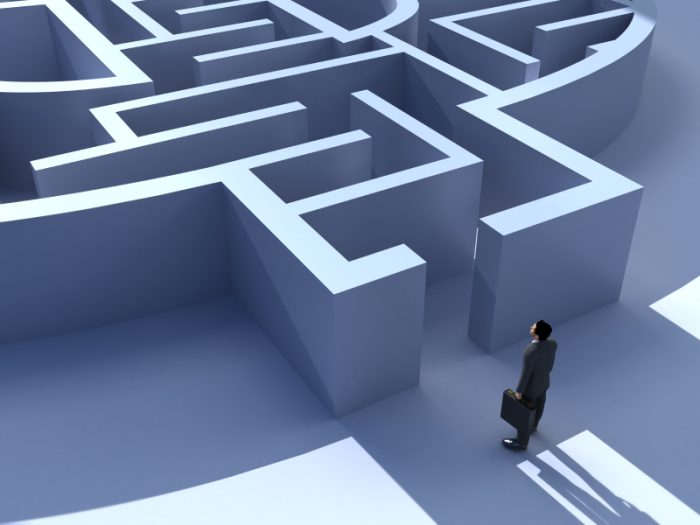 Uncharted Territory
By: Lawrence Dickstein
One of the advantages of more than 40 years of experience representing Tenants and Buyers in their negotiations for corporate facilities is being regarded by my clients as an expert. I established Dickstein Real Estate Services more than a quarter century ago to provide a higher level of service to the forgotten office tenant and through that time the wonderful world of real estate has proven quite a journey.
Many of today's workers were not around to experience the real estate recessions of the 70's, 80's and 90's. We remember how office buildings in New Jersey were sprouting every week, as no money down developers were able to get 100 percent financing from the banks, leading to an overheated market. As the real estate recession of the 1970's hit we watched as almost half the newly constructed office space in New Jersey became vacant leading to hundreds of bankruptcies. We remember the rise of the REITS, (Real Estate Investment Trusts) as they poured Wall Street money into New Jersey creating the likes of Mack Cali who seemingly overnight acquired more than 350 office buildings across the State and eventually over the next decade or two through mergers and acquisitions became the owner of more than 25 percent of the office space in New Jersey.
We watched as the Savings and Loan Crisis of the 80's and the next business recession of the 90's demolished the hopes of many of the barely surviving Landlords leading to even greater consolidation of ownership by Pension Funds, REITS and Insurance Companies.
In the next decade, we watched as the trauma of the 9/11 attacks led to years of uncertainty throughout the New York/ New Jersey metropolitan area.
Most recently, we have witnessed the most devasting downturn of all, the Covid 19 lockdowns, which arrived in 2020. It has been almost three years now and less than 60 percent of all large office tenants are back in the office and many of those are on a hybrid work schedule. Imagine paying rent for space you can't use for all that time.
Just today, the State of New Jersey has announced that it wants all developers of office properties with more than 25,000 square feet of space to project its energy use for the coming year. It is feared that this may then lead to regulated energy reductions. In a market where 90 percent of all the office buildings in New Jersey were constructed in the 1970's, trying to modernize this ancient infrastructure is a daunting task. Just who is going to pay for it is a very large question. In addition, as interest rates continue to climb, the carrying costs of mortgages and construction loans will increase the operating costs of commercial real estate leading to even higher rents.
We mentioned in our last newsletter how we are witnessing a new phenomenon of the repurposing of some large vacant office buildings which are slated to be demolished and repurposed as warehouse distribution space. This has led to a tightening in some select office space markets such as Metro Park and Somerset, New Jersey.
The question I am being asked by everyone is, what now? Will office space return to normal? What I tell folks is that, from my perspective, we are in uncharted territory as we have yet to see any definitive direction out of our industry, and as we pointed out above there are some dark clouds looming on the horizon.
What should you be doing now? In time of uncertainty, we suggest that you keep a close eye on your operating overhead. Your real estate advisor can help you understand ways to create flexible leasing options and stay on top of rising costs. If you have questions, why not give us a call to find out why, at Dickstein Real Estate Services, OUR DIFFERENCE IS YOUR ADVANTAGE®.
Regards,
Lawrence Dickstein
Categorised in: Real Estate Markets