Testimonials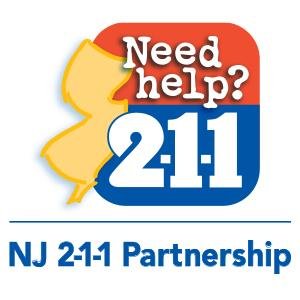 NJ 2-1-1 is not for profit, 501C emergency call center as first line responders that answer and direct thousand of calls, over 250,000 of them each year, that need assistance for vital services such as temporary financial assistance, housing, mental health services, disaster services, government services, health and medical care, food, individual/family life and addiction. NJ 2-1-1 works directly with the State of NJ. Their skilled professionals direct thousands of callers in real time. They are part of the National 2-1-1 system, the first line of defense when disaster strikes. They help other 2-1-1's with the overflow from emergencies like hurricanes in other parts of the Country, such as Florida and Texas and Puerto Rico, when their 2-1-1 systems may be down or simply overwhelmed. WHEN NJ 2-1-1 CALLS FOR HELP! THE PROBLEM AND THE SOLUTION NJ 2-1-1 partnership, like most NJ non-profit organizations runs on the very lean budget. They were hiding in a secondary location in an older shabbily maintained single story building that resembled a bomb shelter more than it did an office building. Having grown over the years at the property, they now had an inefficient layout with a property with ancient infrastructure, dim lighting, few if any windows and a decade's old HVAC system. The place was very tired indeed and employee morale was suffering. The problem was that their budget was very modest. They felt that they were between a rock and a hard place. To complicate things, as an emergency call center NJ 2-1-1 runs round the clock 24/7 and they have a huge number of employees coming and going needing a lot of parking, more than double a typical office building. The SOLUTION Dickstein Real Estate Services started by providing NJ 2-1-1 with a new space program to show them for the first time in years how much space they really needed to efficiently handle their needs. We were then able to identify a location within 5 miles of their current facility to fit their space needs and budget. The property was constructed for a datacenter on the first floor with connectivity, backup power and overflow parking. We were able to create a highly efficient layout in a space on the top floor of 15,000 square feet. DRS negotiated a new ten year lease with turnkey construction and five months of free rent to pay for the out of pocket cost to relocate. As half of a small floor, this highly efficient space had lots of natural light with windows on three sides that funneled into the call center. The space has enough connectivity to handle over 250,000 calls a year. A supplemental HVAC system was installed to handle shifts after normal business hours. "Our employees deserved this new facility, and we wish to thank Lawrence Dickstein of Dickstein Real Estates for his expertise in helping guide us through this process".   Melissa Acree Executive Director NJ 2-1-1 Partnership Melissa Acree
When it came time to renew the lease for our 20,000 square foot highly specialized development facility, Dickstein Real Estate Services leveled the playing field in this negotiation. Five years earlier I attempted to do this negotiation myself and was just way out matched against the landlord. Larry was able to provide a credible, competitive environment in which to negotiate from our Landlord, a reduction in our rent by several dollars per square foot. In addition, Larry was able to have the Landlord make some long term building repairs which included a freshly paved driveway and parking lot, plus refresh our offices with new carpet and paint. We were extremely satisfied with the professional manner in which Mr. Dickstein conducted these sensitive negotiations and appreciate his experience and strategic insight into the renewal process. Mike Simonis, President, Unilux, Inc.
Lawrence Dickstein has been invaluable in developing creative solutions to handle our constantly evolving real estate needs. He has taken Genpsych, Inc. from 3,500 square feet to 24,000 square feet and climbing. From site selection through lease negotiations we can rely on Larry to assist us with every phase of the leasing process in a professional manner. He is always there to provide the advice needed to handle all the day to day issues that can arise with a growing company like ours. Nick Kumar CFO Genpsych, Inc.
Larry Dickstein represented us in negotiations to find and relocate to a new office facility in Somerset, New Jersey. By performing a program analysis he was able to show us how to reduce our space from 10,000 square feet to just 6,400 square feet with even greater space efficiency. Once we identified the amount of space we were looking for Larry was able to find a location nearby where we reduced the rent by over $5.00 per square foot.  This meant that we reduced our operating overhead by over 40% in a new class "A" location. To top it off, as an additional incentive Larry was able to secure cubicles, a reception desk, and other office furniture from the Landlord. Larry has recently renewed this lease for an additional term of five years at an even lower rent going forward.  This has been a really great experience."

The Alliance for Employee Growth and Development, Inc, is a joint venture of AT&T, Alcatel-Lucent, Avaya, OFS, the Communications Workers of America and the International Brotherhood of Electrical Workers Bruce S. Perry, CFO, The Alliance for Employee Growth and Development, Inc.