September 4, 2020 9:51 am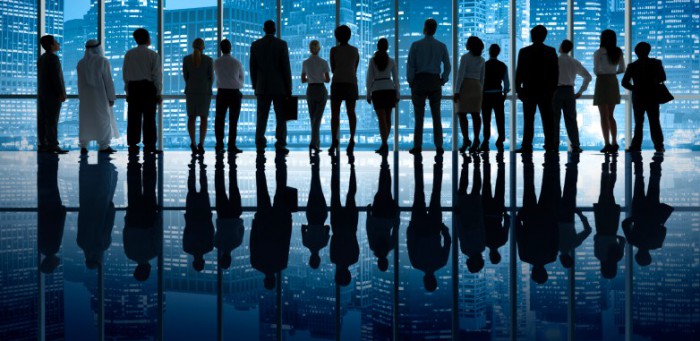 At the beginning of the Pandemic we wrote an article titled, "Has the Nature of Office Space Changed Forever?" In the article we questioned whether work from home is here to stay and whether some companies will choose to remain virtual. Well, here we are almost 6 months later, and most large companies have still not come back to the workplace with no end in sight. What exactly is going on and what forces are at work?
Back in March we were told we should shelter in place for 2 weeks to flatten the curve so we would not overwhelm our healthcare system with emergency room patients. We were then asked to continue the lock down for another 30 days in the hopes we could produce enough ventilators and PPE. We were successful and no one went without.
Since then, the CDC has produced volumes of guidelines on how to safely reopen the office using face masks, safe social distancing guidelines with new pedestrian traffic patterns for corridors and elevators, disinfectants for office surfaces and rest rooms and higher air exchange volumes to minimize the risks of transmission of the virus.
Yet, here in New Jersey, the Governor has been rather silent about office space.  The last mention was back in April when he indicated that essential workers can now come back. At that time, our medical offices began to reopen with strict rules for patients to let them know that it was now safe. Have you been to a doctor's office lately? When I went to my eye doctor last month the technicians looked like they were wearing hazmat suits, and everything was being constantly wiped and cleaned. They are back.
So, what about offices? Small companies with under 10 employees have reentered their offices with little to no consequence.  Most of the office condo owners never left at all. So, at the very least why are large companies not complaining about paying rent for space they are not using? Perhaps you might want to speak with your tenant rep about your options?
Google has announced that its employees will be staying home until the middle of 2021. New York City employers have no timetable whatsoever as their employees have made it clear they have no desire to travel on mass transit. But here in New Jersey, our large companies have simply no comment about their timetable or whether their employees will be asked to come back at all.
From a real estate perspective, we will soon begin to see real impacts. As leases renew, many large companies are simply going month-to-month or negotiating short term lease extensions. The impact will soon be felt as the value of real estate assets begin to plummet. One key determinate of value of real estate assets is the rent role. As the majority of new leases become short-term, mortgage lenders will begin to pressure Landlords to make larger cash investments.
As schools begin to open this month, the answers to these questions may begin to take shape. Until then, stay tuned!
Regards,
Lawrence Dickstein
Categorised in: Real Estate Markets