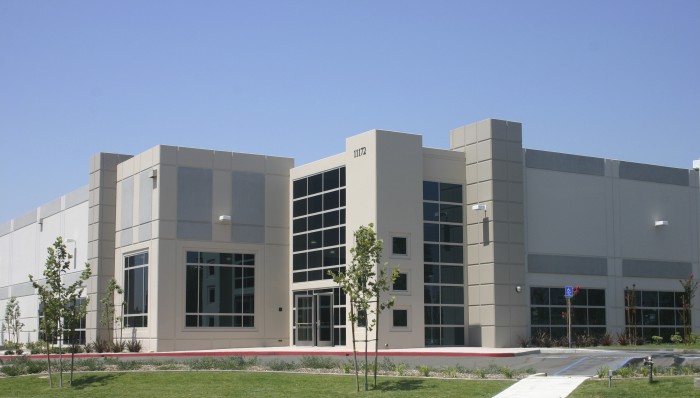 Are you looking for Industrial space in New Jersey? Did you know that we are in a tight Industrial Market? "When did it happen" you ask "and why am I just learning about it now"? Readers of this newsletter know that we have been talking about a tight Industrial market for the last several years, but now we are approaching the prospect of a ZERO space market where business owners are unable find any available properties in the Garden State that meet their needs or price criteria.
Why be in New Jersey? It turns out that New Jersey is the centerpoint of a 600 mile radius within one-third of the entire population of the United States, making New Jersey with its outstanding ports and infrastructure a great dot on the map for warehouse distribution.
So, why are we running out of space? Very little new construction has taken place in the last few decades compared with historical norms. The answers to the space question are complex, but in simple terms, New Jersey has a high cost of entry. For one thing, each town in a State with 565 different municipalities makes its own zoning rules, making the approval process for new construction a labyrinth of obstacles for business owners that may take years of costly approval time to complete.
Available acreage for new construction is a real problem as the northern part of the State is fully mature and areas further South around our suburban big box Industrial parks in towns like Cranbury have few available development sites.
As happens when demand outstrips supply, the price of existing industrial space has been soaring with an average annual rent increase approaching double digits. The real estate industry news we are hearing is about all of the new spec and built-to-suit big box industrial properties' coming to market, but that is only a small number of projects, and the pace of construction is rather sporadic, as just a few large box alternatives can be absorbed in any one year.
In the short term, NJ businesses are migrating to the West in PA where developers like JG Petrucci Company, Inc. are on fire, or to the North in Orange County, NY. Both PA and NY are competing for NJ businesses with gusto and offer municipal incentive programs that outshine the anemic ones here in NJ. New York has the Orange County Partnership to help new businesses understand the options and incentive programs available and make it easy to work the system.
What is the long term outlook for the New Jersey industrial market? After all the negative news I have described above, New Jersey has a way of surprising you. Just look at the Town of Hoboken as an example. 30 years ago the place was a disaster. Today, the entire city has been rebuilt from scratch. Everywhere, almost every property on every street has been completely renovated and the place is filled with young professionals. Nearby Jersey City is a much larger city and is undergoing a similar transition along the Waterfront, but it may take a few decades to complete the transition at its blighted interior. Just think of Journal Square as a work in progress.
So, we have the ability to make New Jersey great again, but do we have the will? Who is going to retrofit millions of square feet of antique warehouses constructed more than 100 years ago? Who is going to clean up years of environmental garbage near the Meadowlands? Is our Government going to incentivize these types of risk takers? We have seen the fight in cities like Newark, where huge progress has been made, but where folks are heard to say, "it's still Newark".
Jack Kemp was a visionary who understood that our inner cities will only be turned around when private investment is brought to bear through the right mix of tax breaks and financial incentives for pioneering businesses. I believe that the New Jersey industrial community needs the same type of incentives to overcome decades of neglect and obsolescence. Our State needs inspiration. Newark was a world class city one hundred years ago. It can be again when our Government has the will to make it so.
Hoboken shows us that the dream can come true. Our industrial infrastructure can be rejuvenated too! It can be done!
Regards,
Lawrence Dickstein
Categorised in: Construction, Real Estate Markets