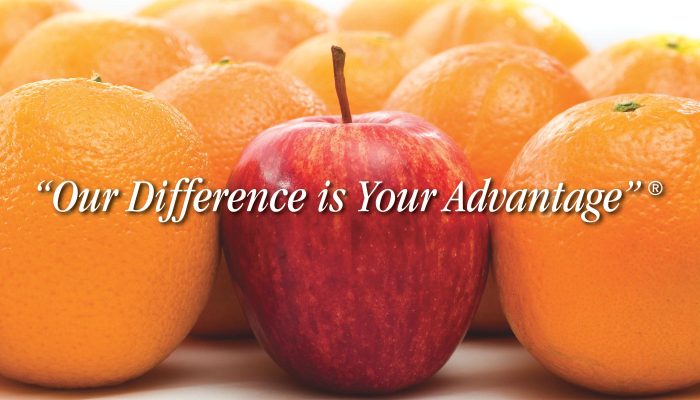 We had many comments about our last month's edition titled "The Great Return to the Office?"  Notice the question mark at the end of the title. Throughout the pandemic we have tried to be a beacon for those who are venturing into the great unknown. We certainly don't have all the answers, but what we do know is that New Jersey office tenants are, if nothing else, quite resilient.
What makes New Jerseyans keep going? Part of the answer is in our history.
The majority of NJ office buildings were constructed in the period from 1970 to 1980 around a half century ago. In those days, NJ was booming as "no money down" landlords were able to obtain easy mortgages. In the next few decades those Landlords experienced the great recession and the S&L crisis, where first the Landlords were going bankrupt, almost 50 percent of them because of weak tenants, and then the banking industry was crashing as the effect of easy money came back to bite them.
So, what saved us? Back then REITs like Mack-Cali were seemingly overnight able to funnel billions of dollars raised from Wall Street where they purchased over 25 percent of all the office space in New Jersey at bargain prices. As REIT's and pension funds became the stable parties needed to save our Industry, they were able to then move on to the construction of high-end Class "A" properties. As the economy of the 80's took off, companies were able to afford the flight to quality, and Class "A" properties became the new "it" investment. Quite a ride.
For the next three decades commercial office rents were virtually stalled, and rents in many properties stayed the same for decades. The great subprime mortgage recession of the year 2000 was a bank driven crisis which affected residential real estate far much more than the commercial sector.
Things were moving along rather consistently for office properties in the early 2000 to 2010 period, but like the prior decades at a much slower pace than the investors were promised. The Mack-Cali model has always required that there be a gradual consistent increase in rent each year, making their stock price attractive to Wall Street investors. Beginning in 2000 however, Mack-Cali was experiencing a gradual slowdown in demand. In the last decade just as the Stock Market was booming, the Mack-Cali model was clearly stalled and moving South. The failure of the Mack-Cali model reached its conclusion around 2020 when the company owners gave up and started selling off its enormous office portfolio.
Throughout all of this, New Jersey office tenants for the last 50 years have been able to find attractive office space at an attractive price. As we stated, for the most part there has been no new construction of office buildings in more than 50 years. Our innovative Landlords have somehow managed to creatively remodel our older inventory of properties for a new generation of office tenants to quite effectively compete against much newer inventory constructed in other parts of the Country. Our biggest advantage in NJ is that this older inventory has been fully amortized, so our mortgage base is lower than in other parts of the country, hence we are able to effectively compete on price. As an example, a Class "A" property in Metro Park NJ is renting around $35 -$40 psf. In San Francisco this same quality of building would be around $80 psf.
For more than a year now we have been writing to you consistently about the effects of the Pandemic on our NJ markets. We are now at the end game. Just 60 days from now schools will begin to open fully and mask free for the first time in 16 months.
While New Jersey has up till now been an attractive alternative for many, the questions surrounding the return to work are many and the jury is still out as many NJ Landlord's are collectively holding their breath.
Questions: Can landlords survive if their tenant's employees refuse to come back? Will tenants choose to downsize when their leases expire? If we have a resulting reduction in demand, what will this mean for the long-term price of properties and the rents for the office tenants in them? For the answers to these and many other soon to be obvious questions, stay tuned!
Regards,
Lawrence Dickstein
Categorised in: Real Estate Markets