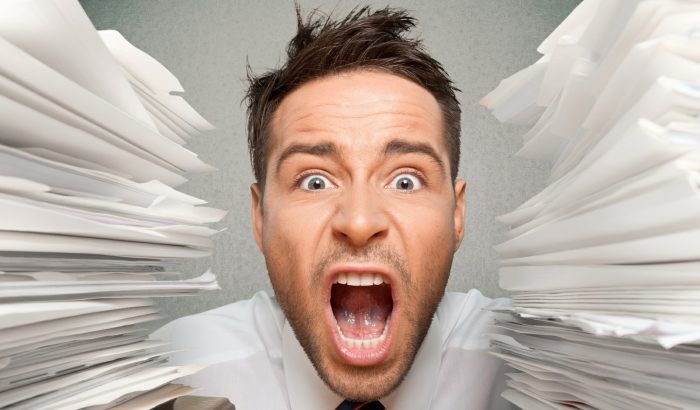 What happens when Landlord's feel they are in a Landlord Market while at the same time Tenant's perceive they are in a Tenant Market? The answer we are seeing is a whole lot of stress occurring during lease negotiations.
Do you continue to see in the Media about all the vacant office space across New Jersey? Have we mentioned that rents are spiking in Metro Park and Jersey City and that they are up considerably in many other markets? Readers of this newsletter know about the tale of two cities, how some of our markets are spiking like we haven't seen in decades while at the same time others continue to languish. My tenant/clients want to know just what is going on here, and how can they try to keep up with the pace of change?
For the last decade or more rental rates and the pace of vacant space absorption have been relatively flat. So flat, that tenants almost forgot that things in New Jersey could ever change. The changes we are seeing, while subtle, have been moving forward at a frantic pace. During the last few years Mack Cali, our largest NJ landlord, completely restructured their business model by purchasing Roseland properties to move into residential construction while quietly selling most of their B portfolio to better suited B players. Many of these neglected B properties have been successfully reintroduced to the markets and are now leasing up rapidly.
The problem is that most Tenants only review their leasing strategy every 3 or 5 years when the lease expires, so by the time the realities of today's marketplace hit them smack in the face, they are simply unprepared.
When speaking with a tenant about renewing a lease, one of the most important things a real estate advisor can do is to review with the client the rent changes that have occurred during the term of the lease, where we are today, and where the trends in their market are going. In this way, we can provide some context as to what the negotiating process is likely to be.
A recent example comes to mind of a tenant we are working with that was renting space under a five year lease. When it came time to renew the lease, they simply expected that the Landlord would be willing to reduce the rent for a quick renewal as they just wanted to renew the lease with no new tenant improvements for another term. When the Landlord resisted, they were almost shocked. It was only after I was able to show them the changes that had occurred to their market and where deals were being done today that they were able to realize that the Landlord was simply giving them a market deal, and in this case a below market deal, which turned out not to be a bad thing.
So, how can Tenants prevent sticker shock when the markets turn? We are recommending that our clients examine their real estate needs early in order to review the changes that have occurred. In this way we can present realistic strategies for effectively and intelligently negotiating a renewal of lease or examining relocation alternatives.
Call us today for a free lease review and learn why, at Dickstein Real Estate Services, "Our Difference Is Your Advantage®".
Regards,
Lawrence Dickstein
Categorised in: Negotiations