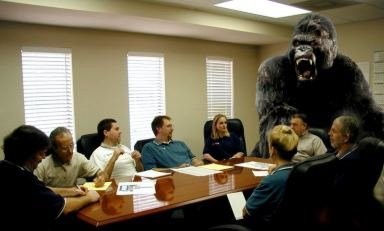 For more than a year office tenants have, without complaint, been faithfully paying rent, each and every month, for space that they have not been using. With more than 40 years' experience representing tenants and buyers of commercial real estate, I can state with some certainty that we in the real estate profession have never seen anything like this.
The good news is that here in New Jersey more than 70 percent of the population over age 12 has now had the vaccine, the highest rate in the entire Country. As expected, new Covid infection rates have been plummeting. The CDC has thus declared that, if you have had the vaccine, you need no longer wear a mask, either indoors or outside. What a difference a week can make.
The question we are being asked by almost everyone of our tenant clients is,– now what?
The expectation we are hearing is that Sept 1 is the date that everyone is focusing on. Sept 1 is when Schools are expected to open and parents who have been forced to work from home to take care of the kids can now contemplate returning to the office. Will this happen? What are the issues?
In our series, Has The Nature Of Office Space Changed Forever?, we pointed out that when surveyed the younger workers relegated to bench style seating, long tables in the open with chairs surrounding, admit that they simply hate it. We find that they much prefer working from home where they have a private space, where they don't have to commute to and from and have more flexible working hours. When CEO's finally get around to surveying their employees, they may begin to find that they have many more such employees than they would have expected, who prefer to maintain their work from home status.
The second part of the equation is office itself. What needs to be done to renovate the office so that employees are comfortable with their return? Is it practical to make the office a germ-free environment with permanent socially distanced workstations?
The answers here are complicated, but for the most part we are finding that, after more than a year of not being in the office, most companies, with no budget to do so, have done very little to provide any real or practical innovations. In fact, most have done absolutely nothing.
This being the case, is it practical to expect the employees to now return to the office? Will companies provide incentives to coax reluctant workers to come back? Will workers feel safe working in close proximity to other employees who may not have been vaccinated? Will companies require a vaccine passport to return? Will tenants require Landlords to make upgrades to the HVAC systems with improved ventilation and air exchange?
We can go on here, but you get the idea. We are venturing into the great unknown. What I do know from my years of experience is that it is very difficult to be making long term decisions like long term lease renewals or relocation in the face of these unknown risks.
We at Dickstein Real Estate Services pride ourselves at asking the right questions to help our clients develop effective strategies required to negotiate flexible lease terms in the face of long-term decision making. If you need a real estate advisor to listen to your concerns, why not call us for a confidential meeting to find out why, at Dickstein Real Estate Services "OUR DIFFERENCE IS YOUR ADVANTAGE"®.
Regards,
Lawrence Dickstein
Categorised in: Planning