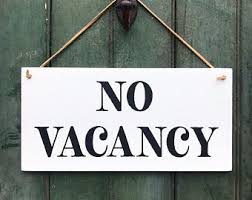 Last week I was invited to an Open House, an event where brokers are invited to preview a new space coming on the market. The occasion was to announce a "new to market" warehouse sublease of 50,000 square feet in Bergen County. The agents for the tenant were pleased that over 30 brokers came to see the space that morning and partake of the free coffee and bagels. What is significant is that same day there were over 4 showings of that property to perspective subtenants, followed by more showings the following week.
As we have been telling our readers, the market for Industrial space in New Jersey is simply on fire, and we have arrived at a time of near zero space availability.
What is causing this phenomenon you ask? The New York/New Jersey metropolitan area is within a 600-mile radius of one-third of the entire population of the United States, approximately 100 million people. This makes our New Jersey Industrial market one of the most desirable targets for distribution warehousing.
What has changed in recent years is the online demand for goods that can arrive within days or even the very next day. Folks like Amazon, Walmart and others have created the expectation that goods ordered on their site will arrive at their customers front door in record time.
The demand caused by these online orders for expedited goods has created a need for the concentration of distribution warehouses with a one-day drive time of the customer base, and therefore, modern warehousing close to population centers is being gobbled up practically the minute it comes to market.
New Jersey is a fully built out market with few opportunities for new industrial construction, and the small number of new properties that are under development we find are being absorbed in record time. As vacancy in the Garden State grows ever tighter, we find that our nearby competitors, Pennsylvania and New York, who still have ample development opportunities are enjoying a strong demand for speculative and build-to-suit properties.
How can the small and mid-sized companies hope to compete in a market that is on fire? One way is to select a real estate adviser that has his finger on the pulse of the available real estate market—one who can alert you immediately when a new property comes to market that meets your needs. When space is tight, the hunt for new space can be very stressful. If you are finding the prospect of searching for new space is keeping you up at night, why not give us a call, to find out why, at Dickstein Real Estate Services, "OUR DIFFERENCE IS YOUR ADVANTAGE®".
Regards,
Lawrence Dickstein
Categorised in: Real Estate Markets