December 11, 2015 4:38 pm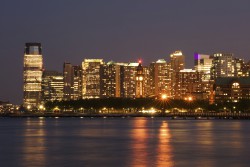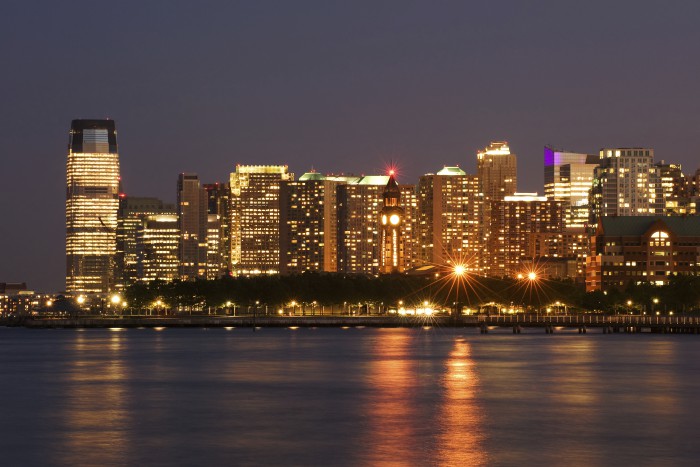 Living and working in the Garden State is an experience quite unlike anywhere else. On the one hand, we are seeing the construction of new Class A speculative warehouse buildings of a size and proportion unimagined several years ago. On the other hand, we see that the construction of new office properties is virtually static. So, what is going on here, Larry?
On line purchasing has changed the entire retail industry. New state-of-the-art distribution facilities are under construction at Exit 8A of the New Jersey Turnpike near Cranbury. Companies that have been changing the face of New Jersey include some of the world's most recognizable brands like Amazon, Pearson Education, The Home Depot, ConAgra, Crate & Barrel, FedEx, Costco, Williams Sonoma, Staples, Kellogg's, Petco, Volkswagen, Ford, LG Electronics and L'Oreal. New spec facilities as large as 1.25 million square feet by M. Alfieri & Company are currently under construction and scheduled for delivery in the first quarter of the New Year.
These new mega facilities may look similar to the older warehouses that folks are familiar with on the outside, but on the inside they are very different. Modern construction materials like tilt up concrete panels and new steel support trusses have enabled ceiling height to go over 40 feet. This allows for the construction of interior mezzanines and a super height racking system. These warehouses are occupied by an army of environmentally friendly fork lift trucks being guided by computer tracking through a maze of storage racks and shelves, picking and stacking and assembling for shipment at astonishing speed. These facilities have more truck shipments and on site employees requiring many more loading docks to accommodate the larger number of large tractor trailers and expanded employee parking lots eating up land that might have been used for even larger structures.
Not everybody is happy about these new mega facilities as commuting patterns transform some hither to sleepy towns into overnight traffic nightmares. Recently Amazon has announced it is staggering its employee hours so thousands of cars don't hit the street at the same time.
While all this is going on, large service companies have been steadily leaving New Jersey for other parts of the Country with less expensive labor and infrastructure costs. We haven't built any new office buildings in years. Texas and Florida both have right to work laws and no State Income Tax, resulting in steadily growing populations, while here in NJ our population infrastructure is aging and shrinking.
So, are we at the end of the road? Is New Jersey going the way of Detroit? The answer to that question from my perspective is a big, HELL NO! In spite of everything, New Jersey has one of the strongest infrastructures in the world. We have great connectivity. We have fabulous colleges producing many highly skilled workers. We have NYC to the North and Philadelphia to the South. We are the largest and most densely populated suburb in the Country.
While the NJ economy is still weak and our labor participation rate remains very low, we have a unique situation.  No one has been brave enough to construct new speculative office buildings in New Jersey so the existing inventory of space remains tight.  The result is that rents in existing office buildings are going up at the very same time that some businesses are stagnant or slowing down. In spite of everything, with the slow steady growth we have, we are seeing a strong demand for existing Class A and Class B office space. Rates in some markets are at or near their all time historic highs and moving higher. I predict that asking rents will continue to increase in 2016 as construction of new office buildings remains static.
New Jersey folks are a tough breed. So, where are we going? I don't know exactly, but wherever our Country is heading, I believe that New Jersey will get there first!
Regards,
Lawrence Dickstein
Categorised in: Real Estate Markets